The Agents of the Nevermind: Interview with Psychological Suspense Author Tantra Bensko
"I would like to let Global Research readers know that there is fiction out there written for them. In a world full of books, movies, and TV that perpetuates the myths, we normally have to dumb down what we know and overlook political statements in fiction. That can lead some informed people to lose interest in novels, but I hope to bring it back with the psychological suspense series."
In this riveting interview with author, UCLA writing instructor, and manuscript editor Tantra Bensko, I had the opportunity to ask her a few questions about her exciting new fiction psychological suspense thriller series Agents of the Nevermind. The first novel Glossolalia has won a gold medal in Intrigue from Readers Favorite Awards. The second novel is Remember to Recycle, both books I and II are available for purchase on Amazon; book III Encore: A Hypnotic Abduction, which takes place in England, and will be out in August.
"The Agents of the Nevermind are masters of illusion, psy-op, false flag, theatrical news making the public support the military agendas. Ultimately, that scheme is about demonizing and taking down people like Assad, who is a huge hero of mine. As this is not a new or localized phenomenon, however, and because I'm an outsider, I leave the location vague in the fiction."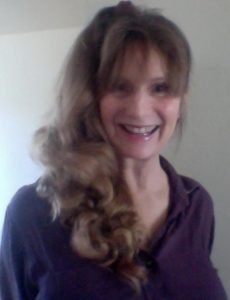 Tantra (image above) an author with a myriad of literary masterpieces to her name shares with Global Research contributor and independent journalist Sarah Abed where she draws her creative energy and inspiration from. As well as how she uses her talent to dismantle popular misconceptions and tackle matters that are of particular interest to informed readers.
"All the novels in the series include the media working with intelligence agencies currently without referencing actual details of today's world. But the accurate history of social engineering is referenced throughout the series in a wide variety of examples including the history of MK ULTRA mind-control and devious occult figures with military agendas that influenced people to believe mind-boggling things. The historical references in the books up until around 1990 are all accurate. But after that year, the Alternate History veers off slightly when the Agents of the Nevermind were amalgamated from other intelligence agencies in the US and UK. That gives me the chance to talk about the effects of propaganda in the United States in an interesting, entertaining way that provides fiction for people in the know about countries like Syria to enjoy without the action literally describing the details of life in the trenches. The heroes in the novels include indie journalists who expose social engineering".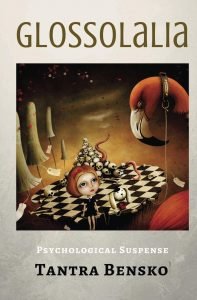 Sarah Abed (SA):  As a suspense/psychological thriller author, where do you draw your inspiration from?
Tantra Bensko (TB): Honestly, journalists like yourself, Vanessa Beeley, Eva Bartlett, Caitlin Johnstone and James Corbett are a source of inspiration and information. In The Agents of the Nevermind series in particular, it's about the heroism of recognizing and exposing social engineering. People such as yourself and others involved with Global Research, including loyal readers, inspire the books. In turn, I hope to inspire the readers of the novels to keep up the good work of sharing links to well-researched factual articles on social media and doing all the other little things to promote awareness of how the mass media is a propaganda tool.
Breaking Through Mainstream Media Lies
One of the characters in the novels is a well-known indie video personality named Brandon who functions as a way for whistle-blowers to get the word out about the actual practices of the government and military that are covered up by traditional media. Brandon doesn't work alone, because ordinary citizens, as well as reformed Agents, pass him information. The entire network is required to counter the way the Agent-controlled news stations try to shut him down. I want my readers to have the same pumped feeling I had when leaving the theater after Kill the Messenger, about the journalist Gary Webb.
Readers who are familiar with the horrors such as perpetrated by the White Helmets in Syria, or the journalists demonizing Putin, for example, need entertainment like everyone else does, but what we're offered is instead a blockbuster movie that perpetuates the illusion that the White Helmets are entirely a neutral, unarmed spontaneously formed do-gooder group of sweethearts.
How frustrating that we don't have choices of movies and books that counter those kinds of lies. So, I provide that with The Agents of the Nevermind. I really hope your readers will embrace these books that I've spent so many years writing as a kind of love letter to them.
Book II is directly inspired by the White Helmet hoax and the similar group in the book are called The Rescuers and the foreign country remains unnamed. But people in the know will recognize that it is about characters in the United States affected by what's going on in Syria. Still, it's about more than one country or event; it's about the ongoing pattern of intervention under the pretense of humanitarian aid and feigned shock over what foreign rulers are supposedly doing.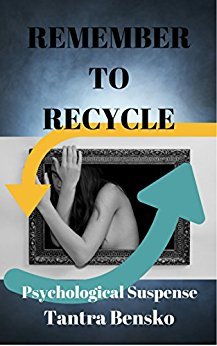 SA: How do world events shape your stories? What role do they play in how you formulate your characters or story plot?
TB: World events compel me to write the novels in reaction to my compassion for the victims and my desire for the machinations of the perpetrators to become clear to readers. Since suspense and thriller novels need formidable antagonists who put the protagonists in grave danger, readers will agonize through the plots while their poor bodies pump adrenalin. Ultimately, readers' bodies benefit by the end of the narrative by vicariously experiencing all the problems being overcome. But in the process, it's a rough ride. I prefer to give them something truly meaningful to concerns themselves over.
In a world full of books, movies, and TV that perpetuates the myths, we normally hav
e to dumb down what we know and overlook political statements in fiction. That can lead some informed people to lose interest in novels, but I hope to bring it back with the psychological suspense series. I call the books Thrills for Thinkers.
SA: Do spirituality, morals, ethics, or your own personal beliefs and political views tie into your writing? If so how?
TB: Psychological suspense stories go beyond simple black and white judgement. I've learned deeper compassionate toward anti-hero agents conducting psy-ops and people who cheat on tests, for example, so that I could write about them. I also encourage compassion for them in readers following the journey in which the flawed protagonists make positive changes.
Some spiritual experiences such as studying the interpersonal dynamics of the aura by doing aura viewing experiments, and spiraling energy between my body and a lover's, inform some of the books, such as in Encore. In that one, the avant-garde performance troupe's hypnotist gets them to work with auras to make the shows better and he also teaches a character how to meditatively circulate sensual energy.But I keep esoteric subjects like that based on experience more than promoting any particular religious belief. I reference historical figures like John Dee and Edward Kelley, Madame Blavatsky and Nicholas Roerig, and Aleister Crowley to show the juncture between intelligence agents and the supposed occult throughout history.
I'm not aligned with any political party in the US, so I have an easy time being neutral with that in the work, which I think is a good idea, to avoid polarizing any more than necessary. But I'll tell you, the presidential candidate who I was gung-ho about was the brave and insightful Cynthia McKinney and she wrote a blurb for one of the books I may be able to afford to release one day if enough people buy the current books.
SA: What do you want your readers to learn or better understand by reading your books?
TB: I'd like for people who aren't familiar with common corrupt practices like false flags, media theater, sexual bribery and blackmail, coups and proxy wars to see realistic examples of how the logistics. Many of my readers write reviews saying that they gained new insight into what they hear on the news. They can now conceive of how feasible it is that news anchors cover up something more complicated and sinister.
For example, Glossolalia arises from MKULTRA mind control programs, honeypots, assassins, evangelical involvement in the military and proxy wars. Remember to Recycle responds to the White Helmets trying to take down Assad, energy vampirism parties, organ harvesting and funding black ops through pornography. Encore focuses on intelligence agents tricking people by manipulating mythology and occult beliefs, riling up and dividing the populace, manipulating the market, and pandering to elite desires for immortality.
But ultimately, they're big-hearted upbeat books. I want readers to understand the motives of not only the crooks and people forced and tricked into corruption their whole lives but also the impetus behind the heroic acts of bravery pulling away the veils of illusion. And I want them to understand themselves because fiction is proven to do that. Not just in terms of moral behavior in a complex world but in more nuanced ways, fun ways, ways of love and art and friendship and family and appreciation for this wonderful gift we're given.
I write fiction for people to enjoy, so avoid making readers feel like they're being instructed or preached to with some sort of dull, predictable stereotypical war story. The backdrop of the series is reality, so ultimately, my hope is that relaxing into reading books about the real world ends up being relaxing. Because the readers don't have to wear themselves out with cognitive dissonance and suspension of disbelief that is necessary with most Thrillers where the bad guys are the Russians and the good guys are the soldiers murdering them.
The plots and characters are not what one would expect, because they're inventive as I can make them. I want readers to learn that they can have a good time that evening while they enjoy the books.
SA: How has writing changed you as an individual?
TB: You ask great questions, Sarah, thank you. I've been writing all my life, and it keeps me pushing myself to my limits; it's not at all easy to do. I had a couple hundred short stories in magazines and each time I felt a kinship with the editors who chose my work. Because I'm writing for others, not myself, it prompts me to learn to understand readers better. It's given me the occasion to meet lots of authors in person and online and every person we really get to know changes us a little.Scientific studies show we are physiologically changed for a long time by reading fiction even for a short while. I think writers must be even more transformed by the characters than the readers are. So, I've been continually changed in a myriad of ways. And I feel part of a wonderful community of people who tell me their reactions to my novels and review them on Amazon, Goodreads, blogs and review sites. I think I feel less isolated than I would without the writing, though it keeps me alone at home working all day most of the time.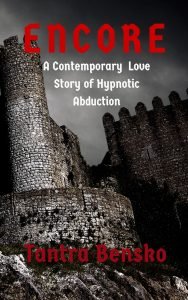 Tantra's Agents of the Nevermind Minds page has links to journalists who dispel the kind of "real world" propaganda that informs her fiction. It will be exciting to see what new thrillers she has in store for us in the upcoming days.
This article was first published by Global Research on June 5th, 2018.
To read more of my articles please visit The Rabbit Hole.